In what was a very poor April Fool's joke, the stock market took a tumble on Monday, closing below its 200-day moving average for the first time since June 2016. U.S. stocks had their worst start to an April in many decades as measured by the S&P index. The 2.2% plunge was exceeded by only the 2.5% dive in 1929 when the index only consisted of 90 stocks. This drop followed the worst three month period for global stocks in more than two years.
This selloff was once again led by technology stocks – the Nasdaq 100 index lost 2.9% – as more reasons to sell tech outweighed expected stellar earnings reports (average gains of 22%) later this month. The so-called FAANG stocks extended their recent fall. On Monday, they lost $78.7 billion in market value, bringing the total decline in value to $397 billion just from March 12.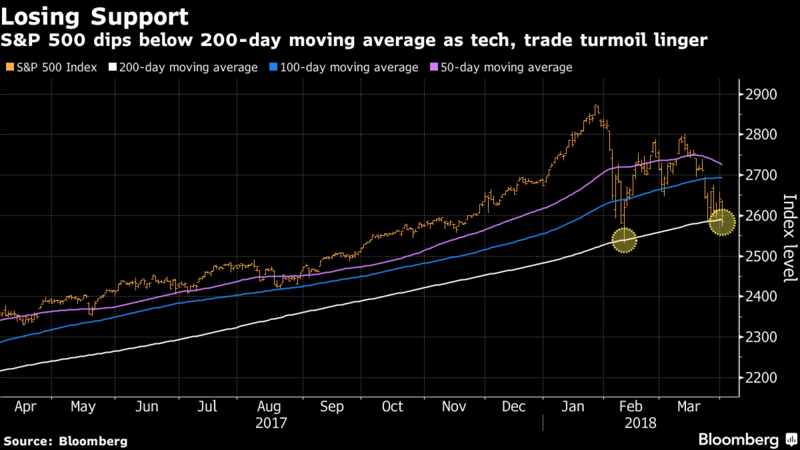 The reasons behind the tech selloff were many and included: the continuing worries over regulation of social media, thanks to Facebook; a stupid April Fool tweet from Tesla's Elon Musk joking about bankruptcy; tweets from President Trump continuing his rants about Amazon; further tweets from the President threatening the future of NAFTA, reigniting the market's worries about a global trade war; and finally a report that Apple may use chips of its own design in Macs rather than Intel's chips.
Hopefully, the political worries coming from the White House will eventually fade: if so, then that means the main long-term worry surrounds the social media stocks and in particular, Facebook.
The Anti-Social Network