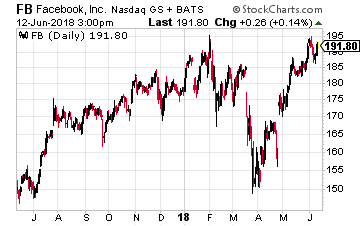 For millennia now humans have known that a leopard cannot change its spots and a tiger cannot change its stripes. The same holds true when it comes to corporate behavior. . .Facebook (Nasdaq: FB) just can't stop giving away your personal data for profit. Not surprising considering its corporate culture was laid down by Mark Zuckerberg, whose past was a preview to the present.
Even at Harvard, Zuckerberg was in the middle of a privacy scandal when he developed a "hot or not" app. Zuckerberg was called before Harvard's administrative body in 2003 to face allegations he had violated other students' privacy and made unauthorized use of photos. He agreed to take down "Facemash" and thereby avoided penalties that could have forced him to leave Harvard. If you're interested, here's a link to the 2003 story in the school newspaper, The Crimson: Facemash Creator Survives Ad Board.
Jump ahead to 2004 and you have this instant message he sent to a friend: "THEY 'trust me'…dumb f***s," after boasting that he had personal data, including photos, e-mails and addresses, of some 4,000 of his social network's users. He offered to share whatever information his friend wanted to see.
That willful disregard for people's data and privacy continues at Facebook with even more scandals. Here are the details. . . . .